Principal's Welcome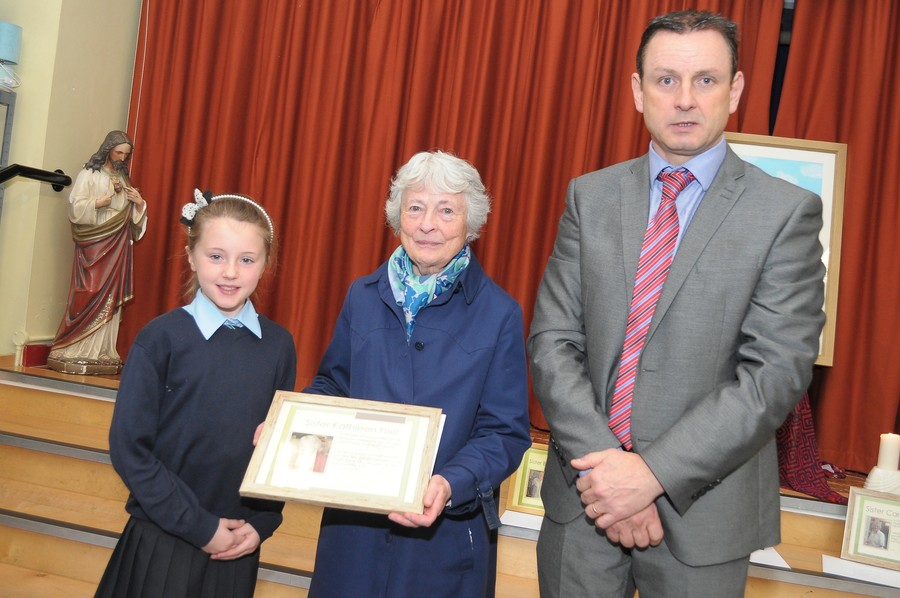 Mount St Catherine's P.S is a maintained school situated on Windmill Hill, Armagh. The school serves the city of Armagh and attracts children from a wider rural hinterland. It is a school with distinguished history dating back to 1851.
The school population continues to grow each year and the pupils continue to represent a diverse range of backgrounds. This reflects the general welcoming ethos that is a key feature of Mount St. Catherine's and is enshrined within the ethos of Sacred Heart Schools at large.
The main school building comprises classrooms, a number of small teaching rooms, a library, a central hall, resource areas, a prayer room and a restaurant. We also have a breakfast room as well as a separate block of mobiles, which houses the playgroup, and after school club. The after school club is operational to 5:30p.m each day to facilitate parents. The school's playgroup is a key feature of Mount St. Catherine's for five years now.
We currently have 12 outstanding teachers working in the school alongside an excellent support staff who endeavour to support the pastoral and educational needs of the children. Relationships in the school are outstanding at all levels and this is a key element of the excellent ethos which permeates the school.
Recent success in the "Welcoming Schools" project, funded by EA affirmed this unique ethos and this has been taken further forward by participating in the Rights Respecting School project.
The children are at the centre of everything we do in Mount St. Catherine's P.S. and pastoral care is promoted and encouraged with the School Council, ECO team, peer mediators and the ethos committee as well as the provision of a wide range of extra-curricular activities. These include Gaelic football, handball, camogie, soccer, cookery, table tennis, cycling, Irish, French, chess and most recently rugby and drama.
Last year we were very proud to receive the Active School Bronze Award, the ECO green flag and recognition of commitment for the Rights Respecting School award.
Achievements and standards at individual pupil level and at class level are always uppermost in the minds of management and staff and we work closely with our parents, governors and an extensive range of outside agencies to ensure provision is of the highest standard. We are ably supported by a dynamic School Support Group who help to organise a range of exciting events for the children throughout the year.
At Mount St. Catherine's P.S. we place great emphasis on involvement in the Parish and local community events. This helps to enrich the children's experiences and encourages them to become fully involved in their community. We are firmly of the belief that the family that is Mt. St. Catherine's is very special and one that will be treasured by the pupils and staff for years to come.
Mr. P Gildea